THE RICH DAD SUMMIT
For the next few days, I sought information online. I browse through websites about money, business, and entrepreneurship. Then I stumbled upon a webinar by Robert Kiyosaki entitled The Rich Dad Summit.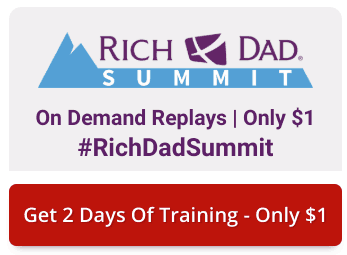 DISCLOSURE: This post contains affiliate links. Learn more.
I know Robert well. He is a businessman and author. I read three of his books: Rich Dad Poor Dad, Cash Flow Quadrant, and Rich Dad's Guide to Investing. I learned a lot from those books ergo I got curious about his virtual summit.
Robert taught me about cash flow and introduced me to passive income. It's also he who led me to understand what assets and liabilities are. He made financial education fun, practical, and easy to understand. When I learned the seminar costs only $1 (or Php 52), I quickly secured my seat.
The Rich Dad Summit is a two-day worth of learning. It's an online event with presentations and interviews from several speakers. There are nine experts invited to talk about finance, business, entrepreneurship, and investing.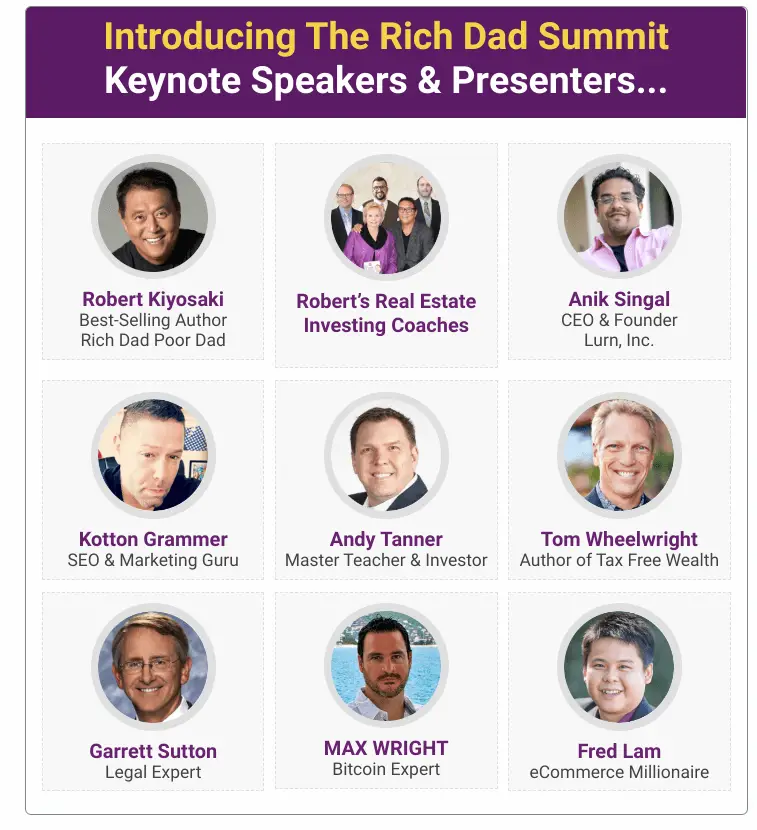 What we'll learn from the summit are concepts, strategies, and tools we can use to build wealth. Here are the topics covered:

WHAT I LIKED ABOUT THE RICH DAD SUMMIT
I like how this $1 seminar felt like a thousand dollars worth. The value it delivered was superb. It's a steal if you ask me.
Geared to both beginners and seasoned audiences.
Beginners will enjoy easy to understand approach to complicated financial concepts. While veterans will delight the report on market trends, statistics, and forecasts. They may also get interested in the latest tools to help refine their businesses.
They use visuals well.
It's 100% online. I can watch anytime, anywhere. I usually watch for an hour each afternoon while the kids are asleep.
WHAT I DIDN'T LIKE ABOUT THE RICH DAD SUMMIT
I wince every time he talks.
Anik is the speaker of sessions 5, 8, and 17. I felt sorry for the entire virtual summit because he made it sound scammy. If we are not careful, we may fall to the "get rich quick" mindset because of him.
To be clear, I'm not saying Anik is a fraud. He's the founder and CEO of a company named Lurn. I don't know. Maybe it's just me. But the way he delivered his talk make me doubt him.
FOUND MY STEPS
Despite the con, I finished the 16-hour online seminar with a smile on my face. I got the information I need to take my next steps.
STEP 1: EXTRACT THE LESSONS
Robert Kiyosaki said, "Most entrepreneurs will fail. But REAL entrepreneurs learn from failure."
It's an encouragement to learn that I'm not alone. Failing is part of the process. What I can do now is to not let this failure go to waste. I'll evaluate, extract the lesson, and then move on.
The most important thing in life is not to capitalize on your gains. Any fool can do that.

The really important thing is to profit from your losses. That requires intelligence; and it makes the difference between a man of sense and a fool.

William Bolitho, author of Twelve Against the Gods
STEP 2: RESEARCH INDUSTRIES AND BUSINESS OPPORTUNITIES
The Rich Dad Summit gave lots of good seeds. These are ideas I can explore when I'm ready to bounce back. I'm not starting blind. I'll use the list of hot industries and business opportunities I got from them.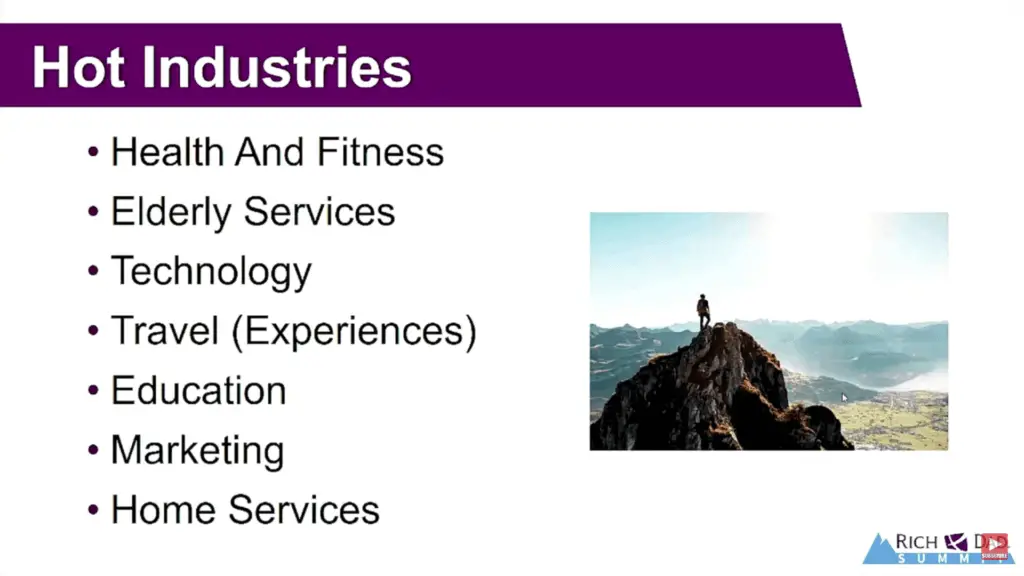 RATING & CLOSING THOUGHTS
Thanks to the Rich Dad Summit I got an answer to my "Now What?"
This $1 webinar is legit. We'll already get more than what we paid for in session two alone — Cash Flow Quadrant. I don't know until when it stays at this price. So go grab it while you can.
A WORD OF CAUTION: There's a reason why they sell it low.
Please expect upsells. Meaning, they'll offer you products and services throughout the summit. I personally haven't bought anything from them except this training. In case you're interested in their offers, please be sure to do your homework. Research first before you make any purchase.
DO YOU WISH TO SIGN-UP?

Click the banner above to sign-up.
Complete the check out process.
Access the virtual summit via links sent to your email.