Looking for most useful websites in 2021, the blog post has a list of sites worth trying.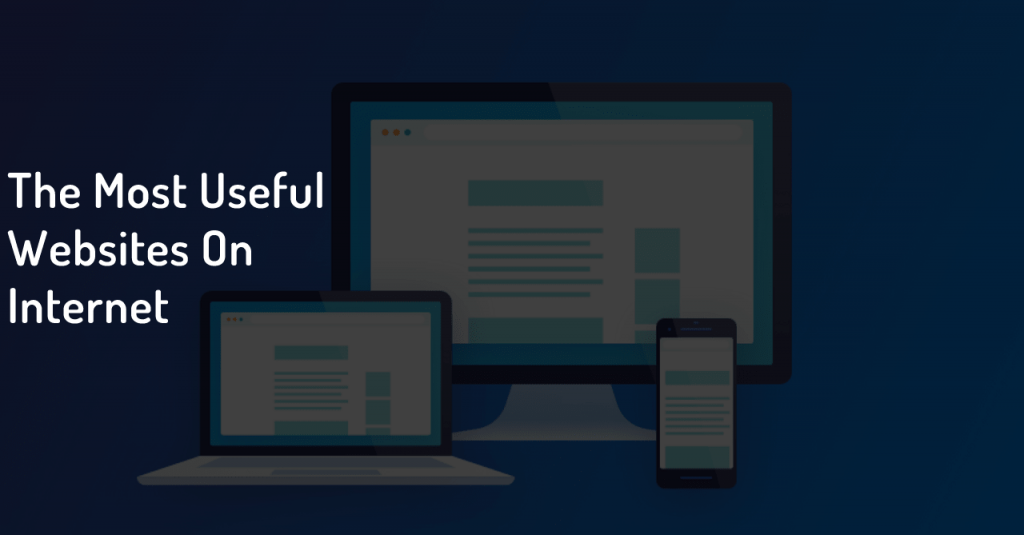 It is genuinely difficult to keep a track of all the sites that offer handy resources and the best contents. That is why, to make things easier for you, I have compiled a list of most useful sites on the web.
Most Useful Websites on Internet 2021
These are some useful websites where you will get what you need. Here goes the first site:
NOTE: I WILL UPDATE THIS LIST REGULARLY. SO, MAKE SURE YOU KEEP CHECKING IT OCCASIONALLY AND BE ABREAST. DON'T FORGET TO SHARE WITH YOUR FRIENDS TOO!
Books
Project Gutenberg is a massive warehouse for free ebooks in a variety of formats, absolutely free of any charges.
World's largest community of book lovers. Find and read your favorite books. You can also keep track of books you love.
Audible is a collection of audio books and consist of a huge catalog of a lot of new releases, classics and an array of quality audio courses.
Blinkist gives a quick insight of more than 2500 bestselling books which you can listen to and read in only 15 minutes.
Book Riot is an online publication blog which has entertaining and witty news along with reviews of everything related to books.
The website tracks down all the amazing Kindle eBooks which are available for free or at cheap rates which makes this site perfect for the bargainers expanding their horizons.
WhichBook is your one stop solution for quality book suggestions which recommends you based on what you are searching for.
Browsing
You can save the articles which you want to read later on Instapaper. It also lets you highlight the passages, integrate your account with other applications and make notes.
Another read-later application on which you can save the articles and videos that you want to see or read later.
Google Translate is also a browser extension which seamlessly converts between languages pretty accurately.
JustPaste.It is a clean, useful and lightweight service to host samples of the formatted text, at exclusive URLs to share openly on the internet.
Mailinator is your solution to avoid spam mails and lets you create disposable and unique inboxes which gets automatically deleted in few days.
With BugMeNot, users can create shared profiles with which they can access the websites and then dispose it off while keeping their personal information safe.
Files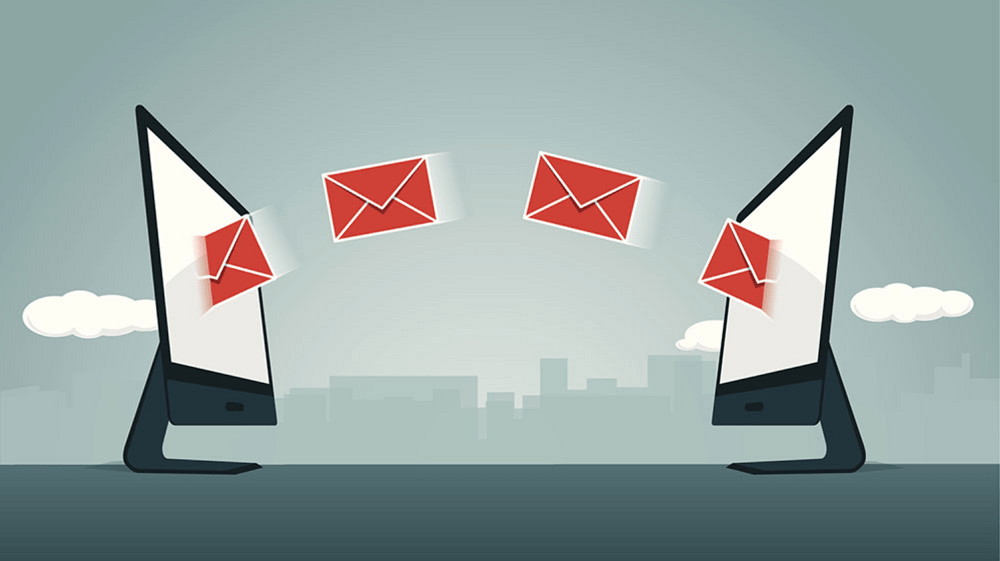 Mega is among the top most file hosts which give fast downloads, local file encryption and a mind-blowing 50GB free space on signing up.
This easy to use website lets users save their files synced online and with other mobile devices and computers linked with the same account.
Similar as Dropbox, Microsoft's OneDrive lets the users share, host and even edit the images and files from their browsers on multiple machines.
Google Drive is a virtual drive where you can host your files and access and edit them from any machine with an internet access.
HighTail is the perfect solution for sending out large files and collaborating with your team more effectively.
A great convertor of file formats.
Finance and Accounting
This automatic budgeting and spending- tracker tool is best for the people who are building financial responsibilities and finding it difficult to keep track of their finance specifics.
PayPal is a perfect solution to transfer and receive money internationally.
TransferWise is an easy and quick way for transaction of money in an array of currencies in real exchange rate.
The site is a one- stop – solution for credit card deals, coupons, and a complete resource for saving money in all possible ways.
Google Finance is the best platform to get you updated about the finance world and to get an access to all the portfolio data and market you need.
Expensify helps you track your spending and it also generates reports of your expense and analyses it for you for later references.
TaxAct is a platform which helps the uses prepare and fill their taxes at the end of every financial year.
Learning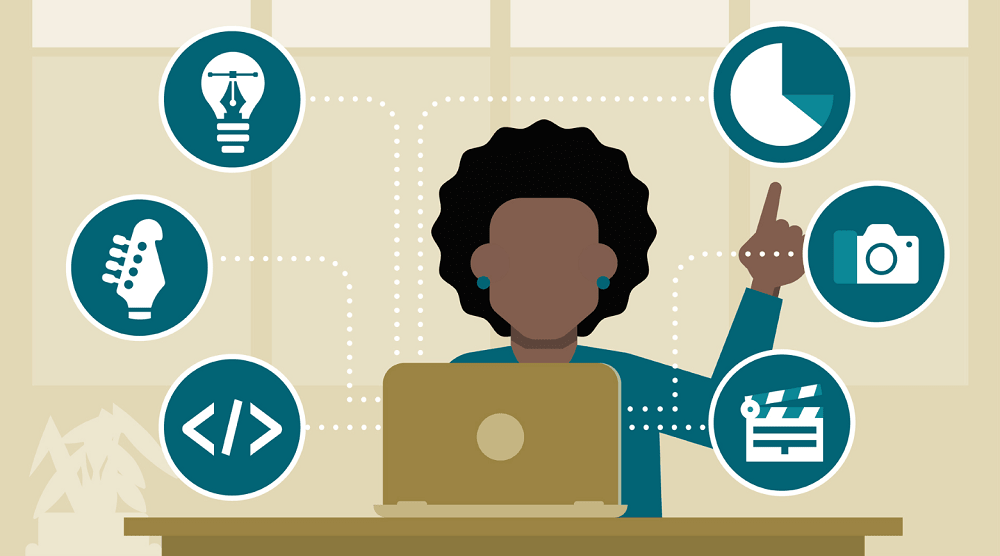 YouTube is a perfect site for learning all kinds of things with quality video tutorials.
TED is an amazing platform for short video lectures consisting of educational lessons and inspirational talks.
The relatively new website, Kialo is a platform for debates enlisting the pros and cons of each debate.
Khan Academy is an effective tool for teaching oneself anything from linear algebra to Python.
Quora is among the best question & answer website for sharing knowledge.
Coursera is an online learning website where you can take classes from world's top universities & organizations.
Lynda (aka LinkedIn Learning)
By paying a reasonable monthly fee, with Lynda, you can take up video courses and learn every day.
Duolingo is the best platform to learn any language with fun.
Open Culture consists of many free online courses, audio books, lectures & education media on humanities.
Udemy offers paid video courses on a huge array of topics.
Instructables is a huge repository of the DIY guides to make everything from robots to mood lamps.
Just like Instructables, MAKE is also an introductory website to the DIY culture and is an amazing source of tutorials.
Information is Beautiful is a data visualization website which distils complicated sets of data into visually stunning, ingenious infographics.
StackOverflow is an amazing website for beginners as well as established programmers for learning programming and concepts.
Local
Google Maps is a perfect local guide which helps you in finding around the places along with their reviews.
Yelp is a local review site which covers everything from local architects and electricians to restaurants.
Like a Local gives full information and tips from an insiders POV so you can save yourself from tourist traps.
The site is a great place for finding amazing bargains in shops, restaurants etc. in your area.
Groupon has many great local offers to offer which can save you bucks in meals, vacations etc.
Spokeo
Spokeo is people search tool, that could help to find out details on person using his phone number, name or email address.
With Spokeo reverse phone lookup tool you could find missing friends or relatives, avoid different types of scams, catch cheating spouse or just learn more about your new online friend.
Spokeo could provide you with such information about the person: email address, phone number, location, criminal records, and even social media profiles.
TripAdvisor is like flights and hotel directory which can abreast you with all the extensive database of the local attractions.
Weather Underground is among the best weather websites which keeps you updated with the weather in any place.
Movies
Netflix is an amazing catalogue of all the great TV shows and movies along with their very original productions.
Just like Netflix, Amazon Prime Video is a streaming service website which offers tons of great stuff to watch.
Rotten Tomatoes is a collection of unbiased reviews on TV shows and movies.
IMDb is detailed collection of movie facts, ratings and trivia.
YouTube Movies offers a decent collection of free movies to watch.
ScreenRant is a collection of latest and insightful TV and movie news which no movie buff should miss out.
You can watch a short movie clip on 'Short of The Week' where a new, hand-picked and independent short movie is added every week.
Vimeo is different from YouTube in the aspect that it offers that segment of the film industry which you probably cannot get on any other website.
Music
Spotify is the best music streaming website which you can access from your mobile and PC.
TuneIn is a 'free' internet radio service which lets the users stream more than 100,000 radio stations from across the globe.
SoundCloud provides with service to download and upload any licensed music.
You can link your SongKick account with your Facebook, Last.fm or Spotify account and be updated about your favorite artist playing nearby.
You can buy music on iTunes which is intertwined with the Apple Music.
Last.fm snoops in your listening habits and predicts your choices of songs with its accurate recommendations.
Pandora is a 'free personalized Internet radio' wherein you just need to add some of your favorite artists and this station will play the related music for you which you probably would've never heard before.
Genius is a huge community of the music lovers, Genius is a platform where you can deconstruct and discuss any song or any lyric.
Not only can you listen to any radio station and songs, you can also upload your own show on Mixcloud.
News
The Conversation gives an in-depth analysis and news information about a huge range of topics.
The top most multimedia news agency, Reuters offers objective reporting with just a few loaded words.
Reddit is a crazy international platform which covers all kinds of serious as well as absurd news and topics.
Google News pulls in the top stories from across the globe and also shows you the articles which you'd like to read according to their statistical models.
The global centric approach of Quartz offers you stories which you cannot find anywhere else.
Hacker News offers insightful and unique perspective which you cannot find on any other widely- aimed tech news websites.
'538' provides the news blogs from data-centric perspective.
Online Privacy
You can safely browse on Tor without worrying about online safety attacks.
LastPass is an amazing website which remembers all your passwords and protects them with a key and a lock.
HavelBeenPwned is a site which keeps you abreast and informed in case any of your account information gets leaked.
BleepingComputer.com not only gives security news, it also acts as a malware and adware removal guide protecting your system from all kinds of ransomware and viruses.
Not only does DuckDuckGo anonymize your searches, it also doesn't keep any logs.
TOS;DR takes the terms of services and briefs them into something meaningful & succinct.
JustDelete.me is a collection of links which purge the social media accounts with minimal fuss.
Productivity
The best email client, Gmail, with its productivity features and third – party app integration has only become a no-brainer for almost everyone.
You can access & edit your MS files in your browser for free with the free version app.
The effective automations platform, IFTTT, also called as 'If This, Then That', helps you in connecting hundreds of apps and services which you depend on.
Todoist, the best To-Do list manager comes in both, free and paid version wherein you can schedule, add, sync and search for the tasks.
Evernote is a multiple- platform note- taking application which is available to use on browsers as well.
OneNote is a note-taking application which comes with an ability to customize the notes layout as per your choice.
Another note- taking app, Google Keep is more lightweight than OneNote and Evernote.
RescueTime gives you a track of the amount of time you spend on particular sites so that you can save yourself from wasting too much of your time and make some adjustments to your browsing habits.
Google Hangouts is an amazing application by Google where you can keep in touch with your family and friends all across the globe.
This easy screen- sharing app powered by LogMeIn is a perfect solution for remote collaboration for creative ventures and small businesses.
UpWork is among the largest freelance jobs website online where you can get work to earn money and also outsource work to save time.
A Soft Murmur is a perfect site for the people who like working with some kind of ambient background sound.
Search
Google doesn't need any introduction or description. It is the best browsing site of all times.
TinEye trawls the web with its 'reverse image search' technology and looks for the similar images to the one that you submit.
Wikipedia is the most popular collection of knowledge ever known to mankind.
Wolfram Alpha consists of bizarrely sophisticated and broad suits of features making it a student's fastest friend.
Skyscanner comes handy when you're looking for domestic or international flights.
Shopping
Amazon is on the top of the list of the best online shopping websites and does not need any introduction.
Etsy is like a crafts fair and works as an online store for the makers and artists to sell their products.
Also called as the world's largest garage sale, eBay gives amazing bargain offers all around the world.
Craigslist is a minimalist site which consists of classified ads for buying and selling stuff online.
Overstock, just like Amazon is a huge online retail outlet which offers amazing deals and services and ships internationally.
ThinkGeek is undoubtedly a site for swag and nerd tchotchkes and their products make for amazing desk toys and gifts for the impenitent dorks.
CHECK OUT – POPULAR SITES LIKE THINKGEEK
Newegg offers economical consumer electronics in good deals.
ViaBox is a relief for the shoppers outside the US restricted by region- specific stores and deals. It collects the parcels and ships them all across the world.
Canopy is a perfect Amazon curated site for the people who are specifically looking for beautifully designed items.
Social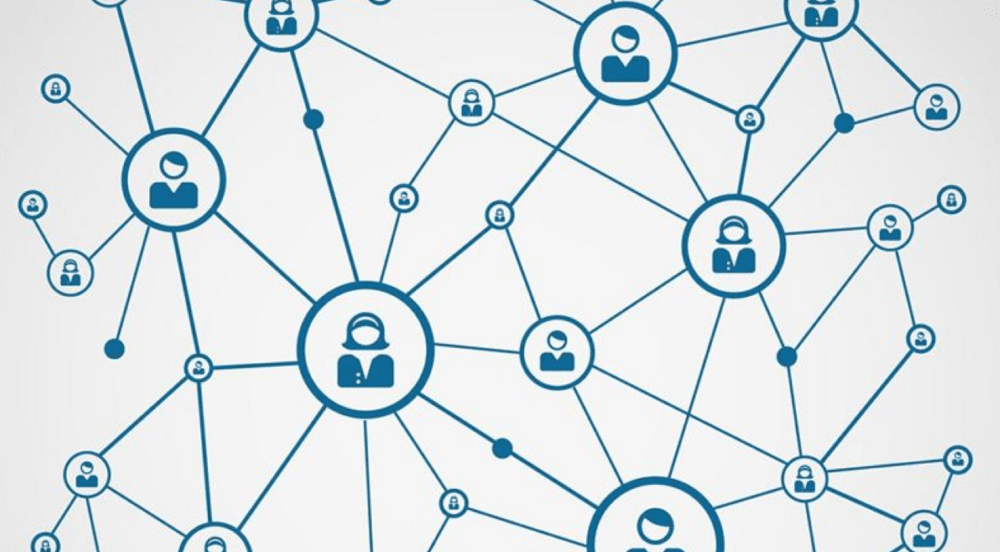 Facebook is the most popular social networking site and is also invaluable in organizing events, sharing memes and keeping connected with the old friends.
Twitter is a time-saving social media networking site.
LinkedIn is a professional social networking site which you can use for looking for the right job or hiring people.
Instagram is an amazing way of communicating visually with your followers and friends with images and videos.
Pinterest is an amazing platform for sharing and collecting comprehensive albums of visual contents.
WhatsApp started as a messaging app and now it has broadened its horizon through WhatsApp web and desktop app.
Meetup is for people who like meeting like- minded people but don't know how to. It is a directory of hundreds and thousands of meetups which take place all around the globe based on a variety of subjects and topics.
Imgur can be called as a tightened Pinterest which was originally made as a photo-host for Reddit.
The most famous blogging platform, Tumblr is an amazing place for connecting with the original content and putting your own creativity and creations out there.
You can link your social profile to Buffer account, and you can then quickly schedule your posts in advance.
Software
Tech blog where you can learn how to make use of tech and gadgets around you and discover cool stuff on the Internet.
Check on AlternativeTo for the list of best alternatives to sites, apps or software you want to replace because of their bugging changes you don't like. The site offer decent alternatives which you can try.
GitHub is among the top hosting & contributing platform for opening software projects which also gives access to downloads, commit logs, version history and contributor statistics.
Just like GitHub, SourceForge is also an open – source coding collection to aid you in finding, creating and publishing open source software free of cost.
What is your most useful websites on the internet? Did I missed to include that in this blog post? Feel free to share in the comments.